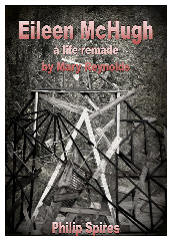 Eileen McHugh - a life remade - is a novel about a sculptor whose creative life ended in the 1970s. She left no work, but now an archive of her notes and sketches has come into the possession of Mary Reynolds, who is determined to resurrect the artist's life and reconstruct her work. She contacts people who knew Eileen as a child and as a student in London. Via these partial memories, she recreates the artist and her work.
Eileen McHugh - a life remade by Mary Reynolds is a completely free downloadable book. It is offered as a free download in pdf, ePub, Mobi and amazon (AZW3) formats. Other formats can be offered on request. You can email me here with details of the format you desire. The book is my copyright, of course, but it is a public domain document, so please do forward it to friends, share it or display it. Please do not change it or edit the text in any way.
Click any of the following links to download Eileen McHugh.
As you will discover, the book's author describes a project. That project, obviously, is part of the story. It is not my intention to follow the lead of the inimitable Orhan Pamuk and establish a real museum based on a fiction, but I will accept donations from anyone who might wish to support the commissioning and exhibition of new works for the Klein-Schreuder Sculpture Garden, Alfas del Pi
Please donate to these projects by clicking the link below. This is a charitable exercise, so you will see my address during the process. Please do treat it with respect. Donations will be split equally between the two listed projects.